JC10R Single Carburettor Filter – Suitable for Brisca F2, Lightning Rod, 2l Hot Rod & 2l Saloon
This listing is for the JC10R (80mm internal height with fitting kit)
This simple, light but robust air filter comes complete with brackets and clips for a quick-release attachment to the Weber DGV or DGAV carburettors originally used in Formula Fords,
but now very popular with the F2 Stock Car formula.
The multi-layer foam materials are similar to those in the MEGAFLOW ranges and are therefore fire retardant. The filter is rated for up to 350bhp, so it has plenty of capacity in reserve.
It can also be used with any of the DGAR, DGAS or DGR ranges of carburettors.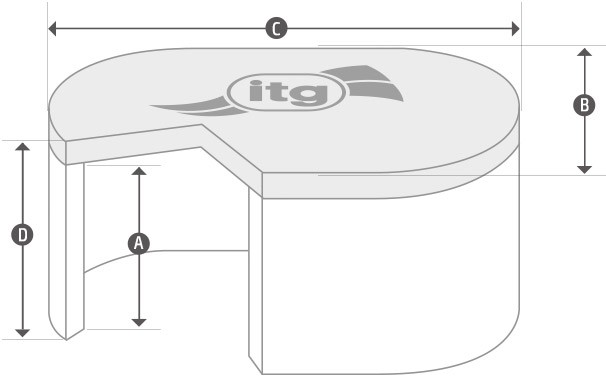 | Part No. | A (Internal height) | B (Width) | C (Length) | D (Overall height) |
| --- | --- | --- | --- | --- |
| JC10 | 80 | 148 | 192 | 105 |
| JC10R | 130 | 148 | 192 | 155 |
If you have any further queries please do not hesitate to contact us on 01592 654136