3 Sep 2021
ITG: the Number 1 Air Filter Brand Trusted in Motorsport Today
ITG have been at the forefront of Air Filter technology for decades now and their design methods and high quality products have ensured that they have retained the title as the best Air Filter manufacturer on the market today for motorsport. That is why here at McGill Motorsport we are proud to be an official ITG Air Filters retailer, supplying not only airfilters but also base plates, over socks and cleaning supplies into the motorsport market.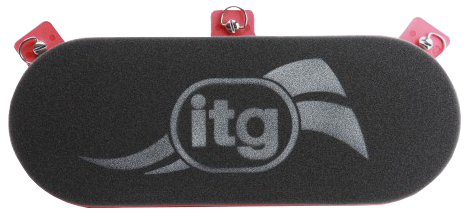 Why Choose an ITG Air Filter?
ITG are most likely the first manufacturer of truly durable, high quality performance foam based production air filters, and for good reason. The technology behind their mastery is complex, but well worth the effort. ITG have developed a Tri-Foam system which compared to paper or other filter tech, the reticulated polyester foam achieves a much higher performance in three key criteria:
Maximum Air Flow – ITG Air Filters allow maximum air to pass without a large drop in pressure
Cleaning Efficiency – ITG Filters prevent a high proportion of dust from entering the engine and contaminating the engine
Dust Load-up Tolerance – ITG AirFilters have a large capacity to absorb dust, without reducing air flow capacity
Other bonuses of an ITG filter is reduced noise over other typed of filer as well as them being totally resistant to water, fumes, oils and fuels.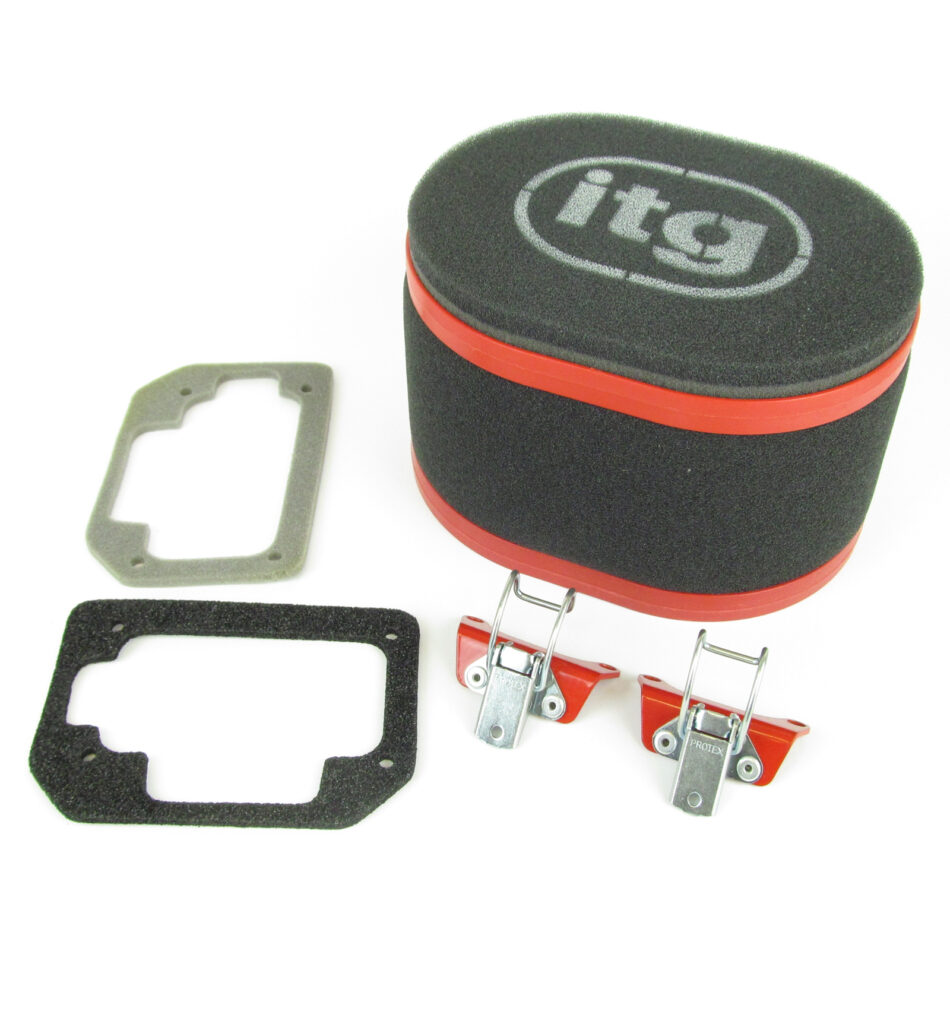 What Air Filter do I need?
Choosing the right air filter for your needs is essential, use the table below to get the right one for your race car:
Formula
Carb
Options (parts)
Baseplate
Brisca F2, Lightning Rod, 2 Ltr Hot Rod,
2LSaloon
32/36
JC10 or JC10R
(Inc fitting kit)
N/A
Brisca F2, Lightning Rod, 2 Ltr Hot Rod,
2LSaloon, CC Rod, Prostock
32/36
JC20 + 3JC20
3JC20
Stock Rod (1.6 16V), 1300 (1.4 16V)
32/34 DMTL
JC20 + 5JC20
5JC20
Stock Rod (1.4 8V), 1300 (1.3 8V)
PIERBURG 2E
JC20 + 46JC20
46JC20
National Hot Rod
Twin 45
2x JC20 + 2x 1JC20
1JC20
3L Bangers
38 DGAS
JC20 + 3JC20
3JC20
Mica Stox
1 1/8" zenith
JC20 + 34JC20
34JC20
Please contact us for more details here
How to maintain your ITG Air Filter?
Check out this ITG filter cleaning guide for all the top tips on keeping your ITG Filter in peak performance condition.
Complementary Products
Here at McGill Motorsport we offer a massive range of motorsport parts and accessories including Oil Breather Filters, Cooling Fans and Radiator Accessories as well as Fuel System Parts: alongside our massive stock of suspension Rod End Rose Joint Bearings with accessories.
Popular online searches for oval racing filters: