25 Mar 2022
McGill Motorsport: Exclusive Interview with the Mirror 2022
On the back of our eBay award for the Best Family Business in 2020, we have been fortunate enough for many media outlets, including websites and radio stations, to have reached out to us for extra media coverage of the business. It has been exciting for us to partake in all these opportunities and recently a very large media outlet was in touch looking for an Exclusive interview with us!
Check out the full Exclusive Interview from the Mirror here.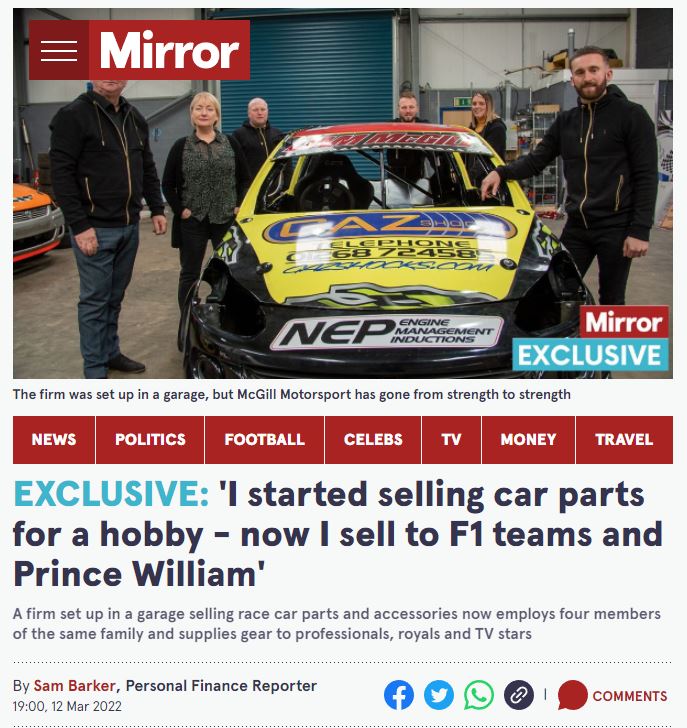 More Interviews with McGill Motorsport
If you have a passion for motorsport like we do, why not check out our original post on winning the eBay award and what it means to us as a small family business.
Time to Shop the best priced Motorsport Parts in the UK
Now your all caught up on our recent appearances in the mainstream media, why not check out those last few finishing touches you need for your racing season.
As ever, please contact us here with any questions you may have.