24 Aug 2021
Best Value Suspension Springs for UK Motorsport Racing #1
When it comes to choosing the right coil suspension springs for your race car, there is only one manufacturer who 'springs' to mind here at McGill Motorsport and that is D Faulkner Springs. Faulkner are one of the UK's largest suppliers of suspension springs and coil spring suspension accessories and most trusted brands with a excellent reputation for providing racers with the best coil over springs on the market.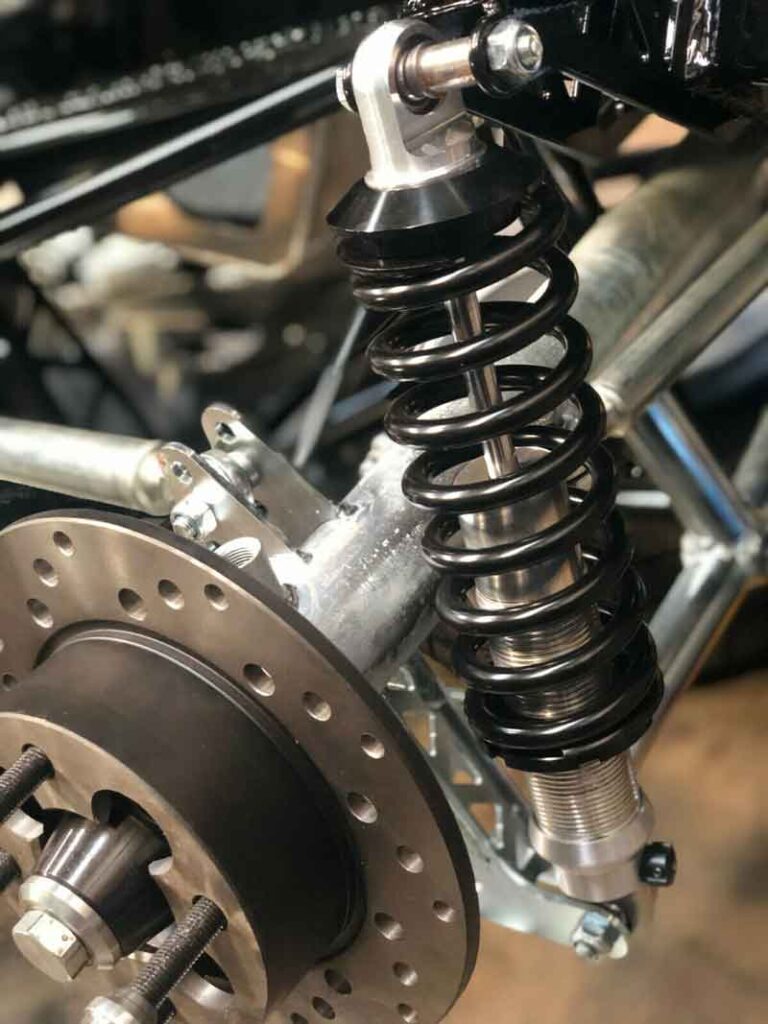 Why Choose Faulkner Suspension Springs?
Racing Quality High Specification Springs
Powder Coated in Polyester Gloss Black
Available in 1.9″ ID, 2.0″ ID, 2.25″ ID and 2.5″ ID, from 4″ Free Length to 10.5″ Free Length and from 130lbs up to 650lbs
Popular in Oval Racing (2.25″ ID)
Deigned to last, highly durable and reliable at maintaining rating over time
D Faulkner Springs are widely regarded as one of the leading suppliers of race coil over springs
Suspension Set Up – Why are Coil Over Springs Important?
Springs are one of the main components drivers can use to set up their race car, and balance is the name of the game. Whether you are racing on dirt or tarmac, the key to winning races is to work towards a more balanced setup. The massive range of Free Lengths and Poundage's available from Faulkner Springs allows you the freedom to experiment and fine tune your suspension set-up to ensure your car is at it's peak performance.
To achieve the perfect balance, the most common method of trial and error took a massive investment of time and drivers really had no idea when the proper balance was achieved. Rather than waste your precious time testing and setting your suspension when you should be focusing on winning every race we offer for sale the STR range of Competition Cornerweight Scales Systems in both a traditional wired and a brand new wireless app system.
For more details on setting up a race car check out this link.
Faulkner Springs available from McGill Motorsport
Here at McGill Motorsport we not only supply and have in stock a massive range to Faulkner Springs, we also offer Spring Accessories including Helper Springs, Spring Packers and Spring Seats as well as a wealth of other Suspension and Steering parts and accessories.
| | | |
| --- | --- | --- |
| Spring ID" | Spring Length | Spring Poundage |
| 1.9″ | 8″, 10″ | 225lbs – 300lbs |
| 2.25″ ID | 4″, 5″, 6″, 7″, 8″, 9″, 10″,10.5″,12″, 14″ | 130lbs – 650lbs |
| 2.5″ | 6″ | 400lbs |

Note: The spring rate is measured in lbs/inch. Thus a 500 lbs spring will compress 1/2 inch if a load of 250lbs is placed on the spring, 1 inch with a load of 500lbs, 2 inches with a load of 1000lbs and so on.
Popular Searches for Coil Springs: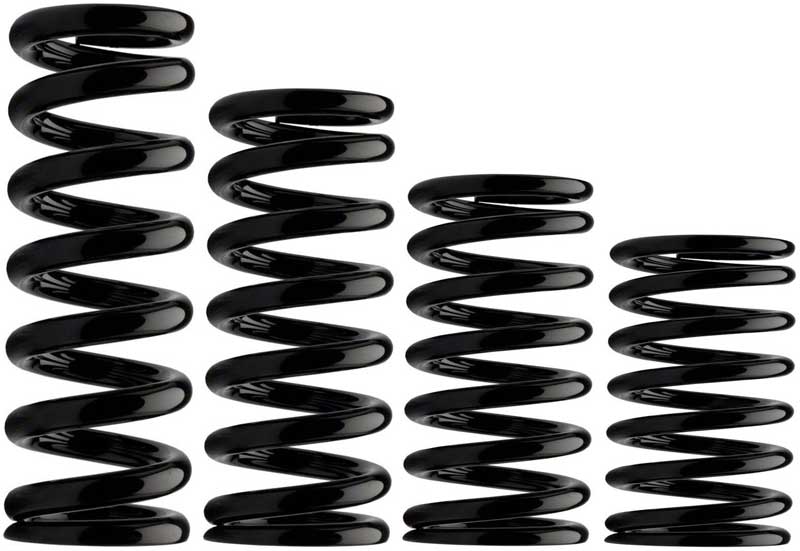 Custom Suspension Springs by Faulkner
Faulkner Springs are one of the most trusted manufacturers of custom made Coil Over Suspension Springs in the UK. Please contact us by clicking the button below for details on how to order your personal requirements.